PRODUCT CATEGORIES
CONTACT US
DANBACH ROBOT JIANGXI.INC.
Phone:
+86-18602162995
Tel:
+86-0791-88133135
Fax:
+86-0791-88221576
E-mail:
info@dbhrobot.com
Address:
No.811,Chuangxin 3rd road,High-tech district,Nanchang city,Jiangxi province,China
ABOUT US
DANBACH ROBOT
---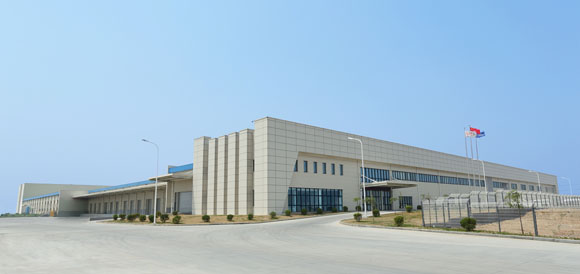 Jiangxi Danbahe Robot Co., Ltd. is located in the Red Revolution Holy Land - Nanchang, the company uphold: "people-oriented science and technology; the pursuit of customer first" business philosophy, is the excellent whole plant automation solutions provider, the whole plant automation equipment Integrated manufacturing, is Nanchang and national high-tech enterprises; mainly engaged in logistics and transportation and sorting equipment, non-standard automation equipment, Internet factory production systems, intelligent logistics warehousing systems, industrial robots and other hardware and software systems research and development, planning Design, manufacturing, installation commissioning, technical services.
Danbach has a skilled, experienced professional R & D and technical management team. With complete supporting the mechanical processing and sheet metal, welding, Denso production equipment and long-term stability of the product supporting the supply chain. Quality assurance system has passed ISO9001 certification, running well. More than 300 employees, senior engineer more than 80 people, enjoy the State Council issued a government subsidy experts, and other types of technical personnel and skilled workers more than 200 people.
Over the years, Danbach has developed a series of different user needs, with independent intellectual property rights applicable, practical, easy to use, useful high-tech products, including the world's top 500 enterprises, including many users and troops, It is widely used in various mechanical products, electronic products, petrochemical products, food and beverages, biological products, food and beverages, food, beverages, biological products and so on. It provides hundreds of sets of automated production systems, automated storage and distribution system, Pharmaceutical, packaging and printing, tobacco industry, precision manufacturing, photovoltaic industry, logistics management, warehousing and distribution and household appliances, hotels, building materials production and other fields, praised by users. Standing with the world advanced technology par the height of the Danbahe technology companies with the Northwestern Polytechnical University, South China University of Technology, Xi'an Jiaotong University and the number of space technology companies to establish a number of technical cooperation, technological innovation and technological upgrading, and strive to world-class level Forward.
Danbach always adhere to the user needs as the guide, "to win customers with integrity, rely on quality to win market" management philosophy. Dedication to the vast number of users at home and abroad to provide advanced technology, sophisticated manufacturing, secure and reliable, efficient and efficient quality products and first-class service.
Let our advanced technology for customer development assistance, with our sophisticated products for customers to create wealth. Danbach company sincerely look forward to working with customers at home and abroad, share brilliant!